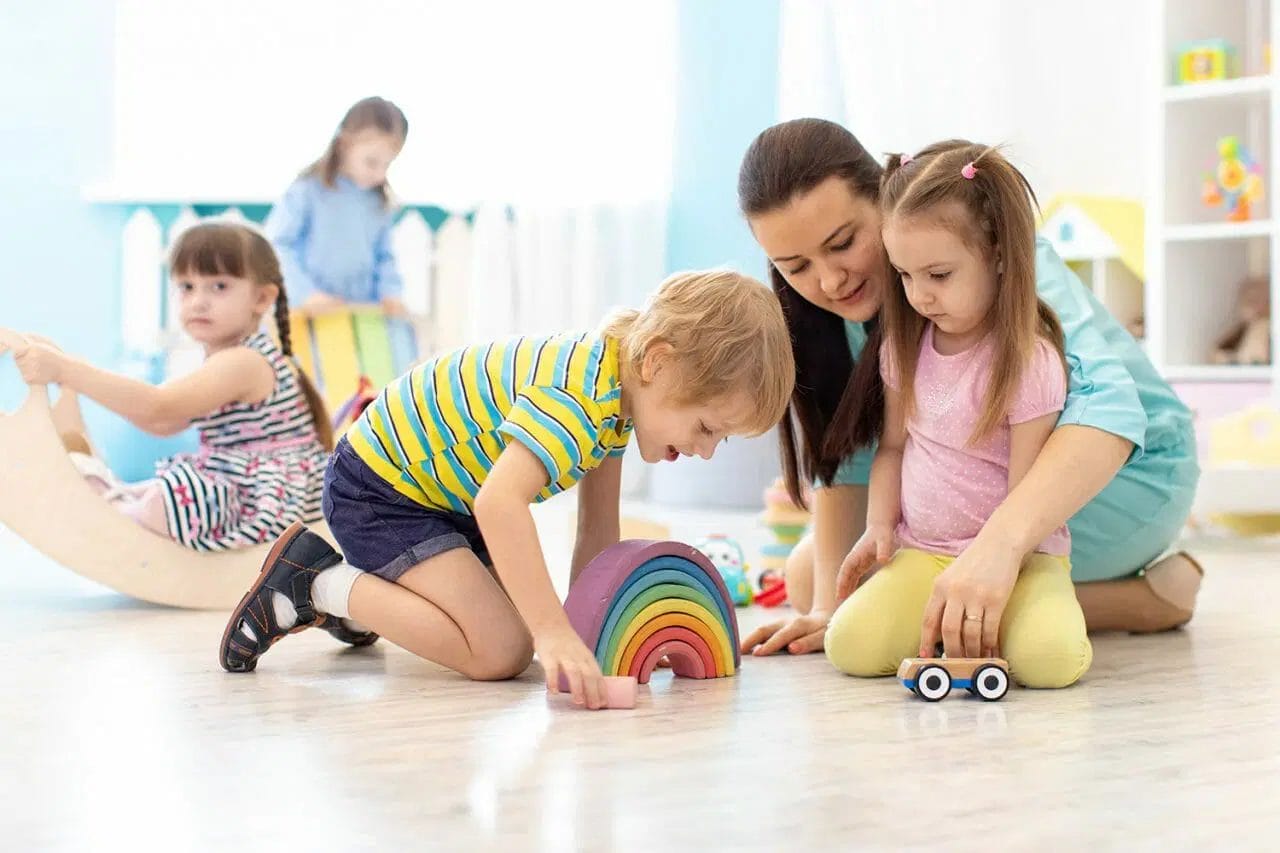 Our Curriculum
All our settings offer Ofsted approved childcare and prepare our children for the next stage in their learning journey to provide for all their educational needs.
Our teams are dedicated and motivated to offering the best experience possible in their nursery.
Our nursery teams have a child-centred approach to the children's curriculum, learning and development. We use the Government Framework that supports the Early Years Foundation stage.
Understanding how the children learn and adapting to their individual ways of learning that makes them unique.
Included within the curriculum
The areas that the nursery teams support the children to learn and develop in are:
Personal, social and emotional development
Physical development
Communication and Language
The following areas are a continuation of children's learning and development:
Literacy
Mathematics
Understanding the world
Expressive art and design
Find out more about the Early Years Foundation Stage here.
Your child's learning journey
Your child's key person will plan experiences for your child's individual needs. A record of observations and photos from these will be recorded in your child's learning journey. This may be paper-based or online.
The learning journey or learning journal is a term used in early years settings regarding the recording and observing of a child's learning and development.
This record will be built up over the years and displays your child's learning and many achievements.
A learning journey will record:
Observations made by your key person and other nursery practitioners
Snapshots of achievements and wow moments
Quotes and sayings from your child
Learning and experiences from home
Comments from parents/carers.
Our aim is to build a unique, individual story of what each child learns and achieves as well as their specific interests and learning style.
We understand that settling in your child at nursery for the first time is probably one of the hardest things you will have to do. It is a big change, and it can be an emotional time for both parents and babies.
The adjustment will be different for everyone , so to try and make things easier for you we have put together the below advice, which we hope, will make the settling in process a little more comfortable.
At one of our nurseries, your child will be able to interact with other children and explore the various learning opportunities and play experiences that we provide to support all areas of development. Mixing as part of a group will enable your child to build valuable friendships and social skills. We will also involve your child in lots of creativity such as crafts, painting or playing in our mud kitchens.
Leaving your child for the first time can be very difficult and many parents can feel upset, anxious, or nervous. As with any big change, it is perfectly natural to feel tearful or worried. We offer settling in sessions to enable both babies and parents to get used to the new routine and surroundings before the normal routine begins. Allow both yourself and your child time to adjust to the new routine.
Sometimes it may take a while for a child settle in and this causes some parents to feel guilty about leaving them. But once your baby is settled, your decision will feel more comfortable as they get used to their new routine. It is advisable to try to be patient and to give your child lots of reassurance.
Our nurseries have a phased introduction plan for your child which is tailored to suit the different needs of all children. We allow parents to stay with your baby for the first couple of short sessions, before you start to leave them for a few hours, this can then build up to a full day. Please speak to the nursery manager, who will be able to advise you on the options available.
We recommend settling your child in gradually. This gives them time to get used to the new environment, people, and new routines. Sessions can be increased as time goes on.
Settling your baby into nursery can be difficult at first, but things will settle down as you both adjust to this new chapter.
As every child is different, the way they settle into their new routine will vary. Some children will take to it easier than others, some children may cry, especially at the beginning – this can be difficult for parents to deal with. We are very experienced and have dealt with most circumstances before, we know how to comfort your baby and what they need. Even if your little one is crying when you leave them, the likelihood will be that a few minutes later we will have them engaged in a fun activity.
We recommend, for the first few weeks, giving yourself extra time for drop-off. This will ensure that you don't have to rush off and you have the extra time if needed to compose yourself if you become upset.
We encourage you to contact us so we can keep you updated on your child's day and this will also reassure you that your child is happy.
Some of our nurseries can send you photos or videos throughout the week so you can see what your little one is up to and see what activities they have been involved with.
Time with your child:
You may find, once your child attends nursery, that you appreciate the time you spend with your child even more than before which makes their bath time or bedtime routine even nicer.
Key Person
Every one of our children is provided with a key person when they join one of our nurseries. The key person will form a close bond with your child, providing them with a sense of security at nursery.
You will meet your key person at your child's settling in sessions, where they will find out about your child's likes and dislikes, their family, daily routine, and anything else that we may need to know. This helps us to ensure continuity of care which will help to support a smooth settling in process for your child.
Your key person will be able to monitor your child's individual progress in line with Development Matters; supporting the early years foundation stage framework to provide unique play opportunities and experiences to support their development in all areas of learning and to build upon their confidence and skills.
Dedicated Key Person
Understand Child's Needs
Monitor Development
Point of Contact for Parent
Key Person
Your key person is a dedicated, knowledgeable staff member who will fully understand the learning, development, and individual needs of your child. This gives you the reassurance to leave your child at the nursery knowing that they will be cared for in a way that suits their individual likes, dislikes and needs.
They will usually be the person who will welcome you and your child into the nursery each day and will provide a handover at the end of the day. They will provide you with an update on your child's day; the learning opportunities that they've taken part in during the day, what they have learned, how they've slept and eaten as well as how you can support their learning at home.
Natural Resources
At Ashbourne Day Nurseries, we are strong advocates of using natural resources.
We believe that natural resources are not only more environmentally friendly and less toxic for our children, but that they also offer more interesting learning opportunities for the early years age groups.
Non-toxic
Versatile use
Real-life
Promote curiosity
Our experience shows us that natural resources encourage creativity and imagination in young children as well as stimulating curiosity, they also do not restrict a children's learning development by only being able to be used for their intended purpose.