Careers
Ashbourne Day Nurseries has a range of early years careers opportunities available.
We are dedicated to providing the best possible learning experience for children in a loving and friendly atmosphere, and are aiming to be the best in the industry.
If you have any questions regarding our early years careers opportunities please email: recruitment@ashbournedaynurseries.com
We have a number of opportunities available
Due to continuous growth we have a range of career opportunities available for the right candidates. Our team are responsible for promoting our vision and ethos, ensuring that each of our nurseries always follow our approach of being child-centred, safe and providing a stimulating environment. Take a look at our current vacancies and apply today to join the Ashbourne Day Nurseries team.
Development
We strongly support training and development
Career Progression
We encourage careers progressions as the group grows
Share Our Vison
Ensure that each nursery is child-centred, safe and stimulating
Collaboration
We work together to bring the best out of each other
Employee Wellbeing
To help look after the mental health and wellbeing of all our employees and their families we provide access to a free mental health counselling helpline, staffed by qualified counsellors.
The counselling helpline is open 24 hours a day, seven days a week and is completely confidential.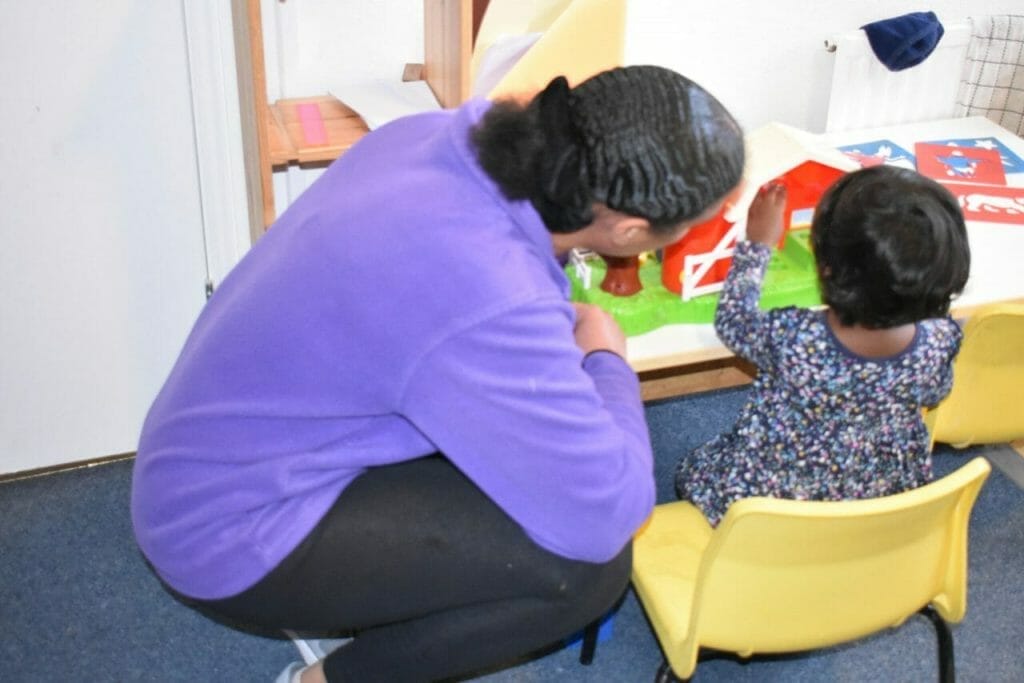 Thinking about undertaking an apprenticeship?
Thinking about undertaking an Early Years Apprenticeship?
We offer in-house training for Level 2 and 3 apprenticeships, with flexible training options.
To find out if we have an apprenticeship vacancy near you, please contact: recruitment@ashbournedaynurseries.com.
Assessor
Our dedicated assessor works with each learner by discussing their needs. Once learners are signed up, the assessor will create an action plan for completing the various apprenticeship units. The units include observations where the assessor will observe the learner interacting with the children.